News update
What's up in the project and our centers?
About our program
We have created a crisis education program to support the adaptation of Ukrainian children in Polish schools. We want to make it easier for children and youth from Ukraine to find themselves in the Polish reality, while providing them with mental and educational support. For children from Poland and Ukraine, learning to respect one another will be conducted not only by finding similarities, but also by appreciating everything that makes us different.
As a part of the program, we have created:
Integration and Adaptation Centers for children and youth with an extensive program of attractive activities
Integration and Academic Packages of materials to be implemented in intercultural groups during Project-Based Learning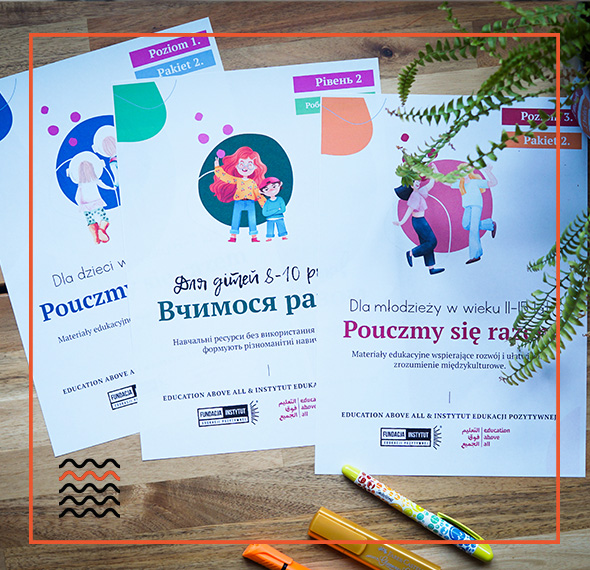 Free resources
Our educational content can be used with groups of students during classroom activities, outside the classroom, as well as in non-formal education.
These open Educational Resources available under the Creative Commons Attribution-NonCommercial-ShareAlike 4.0 International License.