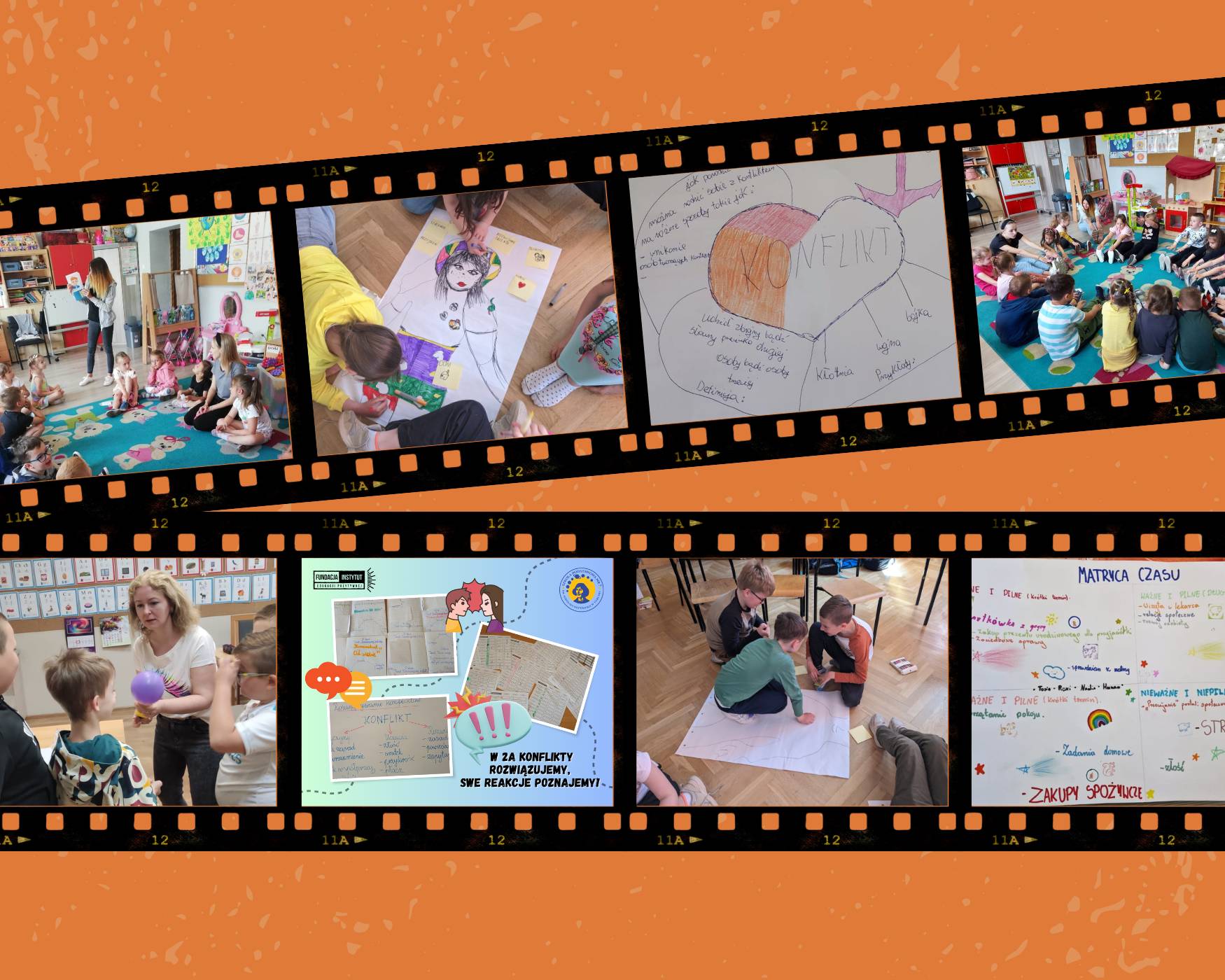 In a resounding step towards fostering a more harmonious and understanding society, we have launched an innovative educational project across 100 schools and 3 Adaptation Centers in Poland. This time our new content was centered around conflict resolution, diversity, understanding languages, and rights and responsibilities. We introduced new content books that empower educators to work using project-based learning that helps cultivate understanding between Polish and Ukrainian students.
At the heart of this initiative is the resolute commitment to building bridges of understanding between children of different nationalities. This project takes students on a captivating voyage of exploration, guiding them to explore their shared values, appreciate cultural differences, and develop a profound sense of empathy. Thank you to all the teachers and educators for their work and commitment. 
All the content can be found in the Download Center section.