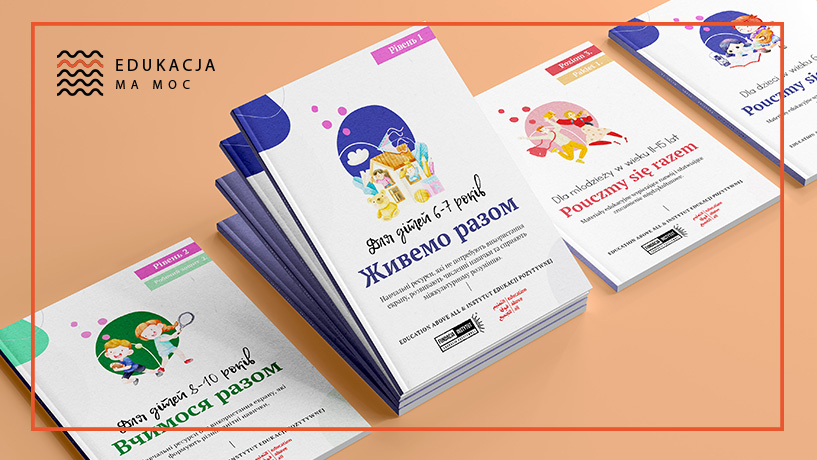 Our team has completed work on contextualization, translation and graphic preparation for printing. Our Integration Packages and Academic Packages are ready to be downloaded and used in schools and other learning environments.
Attention! The materials can be downloaded and used free of charge during classes with children and youth. Please visit the "Our library" tab.
What will you find in our materials? Comprehensive sets of activities aimed at open, intensive communication, arousing curiosity and enjoying being together, joint activities and challenges. Strength is in us, it grows when we share it with other people. We strongly believe in the sense of passing on this knowledge and learning to younger generations. Nowadays, the pace of life and the number of daily tasks often limit the possibility of a close meeting and getting to know each other. When we teach children to be mindful of those around us, their fate, as mature people, they will carry this knowledge further.
We provide you with 9 educational packages in 2 language versions, including:
3 integration packages
6 packages of educational projects
Science is the key to knowledge, knowledge is the wisdom of each of us, and this is the treasury of humanity.
We are proud to participate in a program that gives children such solid tools to cooperate and create the future. To provide them with a sense of security and full integration today.
---